Value-Based Insurance Design (VBID) Model
The VBID Model Explained
The Centers for Medicare & Medicaid Services (CMS) has introduced various new ideas for Medicare Advantage (MA) health plans in the Value-Based Insurance Design (VBID) model for the year 2020. This model is being tested by the CMS Center for Medicare and Medicaid Innovation (Innovation Center), and the goal of the model is to save money in the Medicare program, enhance the quality of healthcare Medicare beneficiaries (including those with dual eligibility), and optimize the coordination and efficiency of healthcare service industry.
Leon Health and the VBID Model
Our commitment to prioritizing the health of our members is precisely one of the driving factors behind our participation in the Value-Based Insurance Design (VBID) model. We recognize that this model aligns with our dedication to enhancing the quality of care and expanding healthcare choices for our beneficiaries.
For our Medicare-Medicaid members – we offer the VBID Model benefits through our Leon MediDual (D-SNP) plan.

Leon Plus Card
Our pre-paid Leon Plus Card now provides more choices for our members, including the flexibility to use your monthly allowance for expenses such as food and produce, gas, rent, meals, pet supplies, utilities, and many other options.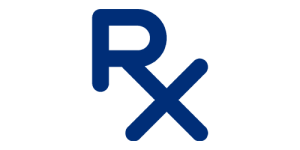 Part D Prescription Drug
We understand the importance of offering our members the very best when it comes to prescribed medications. That is why with Leon MediDual, you will not have to pay anything for your covered prescription drugs at your preferred or standard retail pharmacies.

Wellness and Health Care Planning
Leon Health also offers its members improved and timely access to Wellness and Health Care Planning (WHP), including Advance Care Planning, at no additional cost.
Members can access this service through the following means:
By completing the Health Risk Assessment sent to members by mail.
By scheduling an appointment with your Primary Care Provider for your Annual Wellness Visit.
Alternatively, members can access this service through Case Management.
To learn more about this program, benefits and details, see the plan's Evidence of Coverage, or contact our Member Services Department at 1-844-969-5366 (TTY: 711). Our dedicated team is available Monday through Sunday from 8:00 a.m. to 8:00 p.m. during the period from October to March, and Monday through Friday from 8:00 a.m. to 8:00 p.m. from April to September.
At Leon Health, we are committed to providing exceptional care and support for our members.